Many people spend most of their home-maintenance efforts on common spaces in their homes, like the kitchen or living room. However, you should also take some time to ensure that your bedroom is the relaxing oasis it can be. There are several ways to ensure that your bedroom provides a sense of calm and serenity, which can help you get better sleep at night. Some of our favorite ways to make your bedroom more relaxing include:

Related Blog: 4 Ways to Design Your Bedroom for Maximum Rest


Clearing Your Bedroom Clutter
Although your bedroom doesn't have to be completely spick and span, it can be incredibly helpful to keep your bedroom tidy and organized. Not only will you feel more relaxed when you are in the bedroom, but a study from 2010 found those with tidier spaces experience less stress and anxiety overall. Cleaning your bedroom may be the last thing you feel like doing after a long day, but just a few minutes of tidying a couple of times a week can make a major difference!


Exploring Different Scents
Research has confirmed what many people already suspected: scents can enhance our sense of relaxation. Lavender in particular boasts the ability to relieve anxiety and induce calm. Other scents that can also bring about a sense of calm in the bedroom include rosemary, jasmine, cinnamon, and peppermint. Whether you want to light incense or candles, or use essential oils in a diffuser, playing around with different scents can help you find a combination that makes you feel relaxed and ready to rest in your bedroom.


Choosing Calming Color Schemes
Like scents, colors have the ability to change our mood and make us feel a certain way, even if it's just to a small degree. For your bedroom, it is recommended to choose calming colors, like lilac, cool greys, baby blues, or light greens can bring about a major sense of relaxation. Painting your bedroom walls one of these colors can drastically change the look of the room, but you can also introduce such colors with different bed sheets, curtains, pillowcases, and wall decor.


Adding a Little Life to Your Bedroom
Having some fresh-cut flowers or houseplants in your bedroom may not seem like it could make a big difference in the feel of your bedroom, but they can both provide a sense of calm by bringing a little nature indoors. Many types of houseplants can also keep your indoor air fresh and actually reduce indoor air pollutants! Some fantastic bedroom plant options include Dragon Trees, Peace Lilies, and Rubber Trees. Don't have a green thumb? Many indoor plants can thrive without much attention or sunlight. Just be sure to choose carefully, as some indoor plants can be toxic to pets.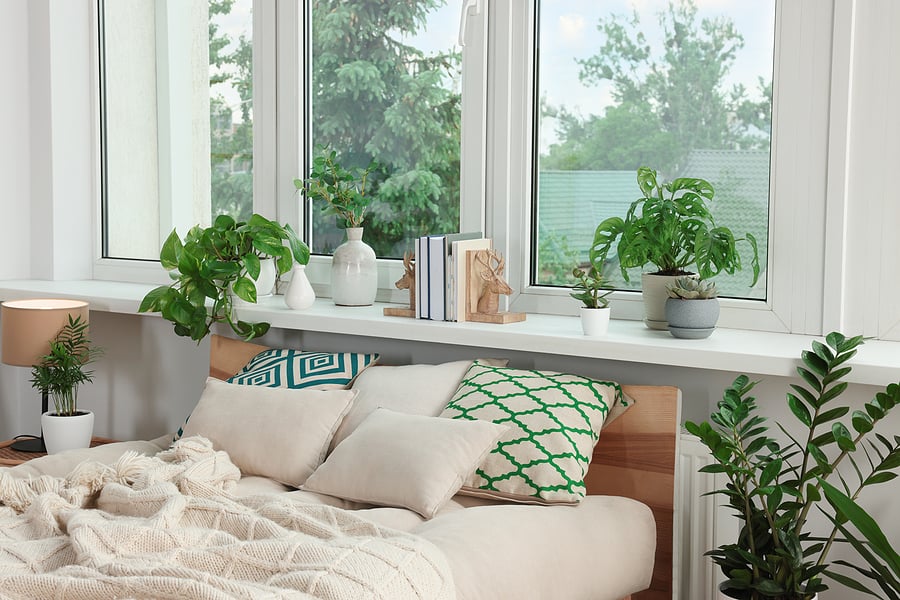 Building the Perfect Bed
There are many components to a bed, including a frame, mattress, mattress pad, pillows, and more! It can feel impossible to assemble the right bed for your needs on your own, but we can guide you step by step and help you build the ultimate bed. Nothing is more important to a sense of relaxation in your bedroom than the comfort of your bed. Whether you need an entirely new bed or are just in the market for a new mattress, we're here to help. Contact us today!