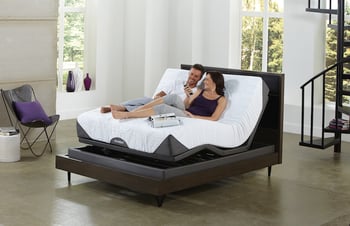 Finding the right bedroom furniture involves a very personal excursion through the furniture warehouses. While some of the items you'll put in that peaceful palace are simply meant for aesthetic pleasure, others are intended to do heavy-duty stress-relief.
Related Blog: Free Mattress Delivery in Sarasota, Venice and Lakewood Ranch, Florida

Of course, where a good night's rest is concerned, no piece of furniture will outdo the importance of a good bed. There are tons of options, so if you're looking for a little direction, you might want to consider testing out our iComfort mattresses in Sarasota.

iComfort mattresses have an exceptional reputation for quality and excellent standards. These Serta mattresses are made from a material that is designed to reduce your average body pressure while you sleep. In turn, this should create a more even plain on which your body will lie, helping to eliminate tossing and turning.

What else can you expect to experience when you explore iComfort mattresses in Sarasota?
Relief of pressure
Superior support
Cooling comfort
Patented Serta technology
Lasting comfort
Both of our Land of Sleep locations offer plenty of mattress options, and we're always happy to walk you through our showrooms to help you find the perfect place to relax when the sun goes down. Each location is open seven days a week, with hours intended to accommodate even the busiest of schedules.

Sarasota
Our Sarasota store is located at 7626 S. Tamiami Trail. If you head just one mile south of Stickney Point, you'll find us on the west side of 41.

Venice
Do you live closer to Venice? Why not try out our store located at 1285 US-41 Bypass? This store is just a block north of Center Road and a mile south of Venice Avenue.

Once you've decided on your perfect mattress, let us know where to go, and we'll deliver it and set it up for you free of charge. Need it tonight? We can do that, too! We offer same day delivery. Our experienced professionals will also be happy to dismantle your old bed, and take it away forever if you're ready to see it go.

Ready to see how our mattresses will feel below your sleepy body? We have plenty of iComfort mattresses in Sarasota just ready to take you away to dreamland. Stop by either of our Land of Sleep locations today!