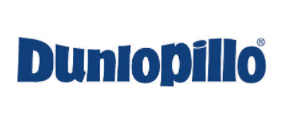 Like all of our award-winning brands, Dunlopillo Mattresses have gained the respect of customers through years of research and development. That quality, coupled with the knowledge and helpfulness of Land of Sleep's courteous staff, means that you'll get a healthier, more restful night's sleep. Whether you come in to visit our Venice location or the one in Sarasota, we assure you that you will have an enjoyable, informative experience to remember us by.
Related Blog: How to Reduce Noise and Fix a Squeaky Bed Frame
Pioneering Comfort Technology
An offshoot of the Dunlop Rubber company, Dunlopillo Mattresses was founded in 1929. Created by the inventor of latex, these mattresses were the first in the world to feature latex construction, and continue to do so today. The benefits of a latex mattress proved to be so successful that many companies now use the material in mattresses, seating, and other comfort products.
Longer Life and Lower Maintenance
Among the many advantages of a latex mattress is the fact that it will hold its shape without being flipped or turned as other conventional mattress materials require. This gives the customer a longer lasting mattress that requires little to no maintenance. And since Dunlopillo was founded by the inventor of the material, you know you are getting the best mattress straight from the source.
Modern Advances in Healthier Sleep
Another innovation of Dunlopillo is the ActiproTM technology, which offers a natural barrier to allergens, as well as dust mites and offensive odors. Dunlopillo understands that a restful night's sleep begins with a healthier sleep surface, and continues to make advances as new technology is developed.
Our trained sleep specialists can give you more information about Dunlopillo mattresses and offer you additional suggestions for getting the best night's sleep available. Stop by either of our locations, or contact us today to learn more about our quality products and service.