Platform beds are becoming more popular thanks to their contemporary features such as a solid surface that upholds the mattress. Thankfully, no mattress foundation or box spring is required. The platform bed is simply a bed frame and base all in one. Since it comes without a footboard or a headboard, platforms are popular among minimalists or in tiny city apartments.
If you are debating, "should I get a platform bed?" This post looks at five advantages of platform beds that could help sway your decision.


Related Blog: Best Bedding for a Good Night's Sleep


1. Stability
Platform beds have an extra sturdy bed frame which, in conjunction with a flat platform, makes them more stable than other bed frames. The additional stability is ideal for individuals who toss and turn as well as heavier people who require a safe, sturdy bed. Thanks to their closeness to the ground, they have a lower center of gravity, increasing the bed's stability. The platform is also well curated for memory foam mattresses, which are popular for providing a firm, supportive sleeping surface.


2. Storage
It is common for most platform beds to come with some storage drawers under the mattress platform. Storage might seem like a small benefit, but it can have a huge impact on crowded apartments or homes. With extra storage space, you can store children's toys, extra bedding, out-of-season clothing, or simply reduce bedroom clutter.


3. Fewer Parts
Traditional beds require additional materials, like frames, mattresses, and box springs. All these cost money that could be used for other stuff. For a modern platform bed, all you need is a mattress and a frame. While the bed might come disassembled, fewer parts mean that joining the platform will not be that challenging. Additionally, all the tools you need to join the bed are part of the packaging, in addition to a simple-to-follow assembly manual complete with diagrams.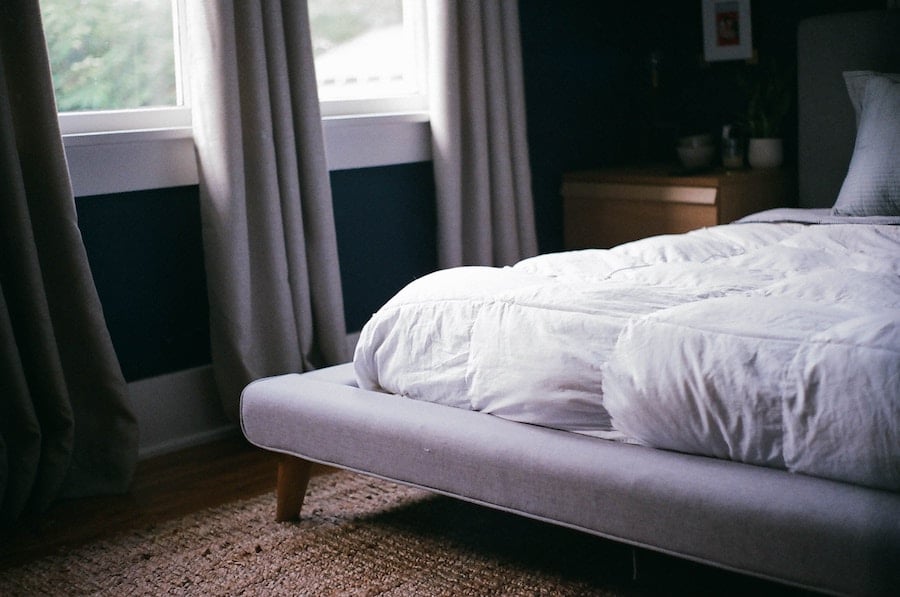 4. Better Sleep
If you have been having issues sleeping at night, it could be that your box spring bed has worn out. The modern platform bed provides ample support that your back needs to rest and recover after a long day. Putting the mattress directly on the platform bed frame is a proven firmer sleeping option compared to the box-spring mattress combo. However, the firmness of platform beds might be uncomfortable for those who prefer to sleep on their sides.


5. Style
If you are looking to upgrade the aesthetic look of your room to mirror a luxurious lifestyle, then the platform bed is what you are looking for. Modern platform beds are designed to become an essential part of modern architecture and design trends. The beds have a clean, modern look that blends well with different room paintings, giving it a modern look. Platforms don't require bed skirts, making them look more streamlined and less fussy. They are available in a wide range of styles and finishes, making it easy to select a bed that best fits your design motif.

Get a Platform Bed at Land of Sleep
On top of all these benefits, platform beds will also save you money that could have been used for other foundations. If you are looking to enjoy the benefits of a platform bed, you can purchase one at Land of Sleep. The company is dedicated to providing you with the best selection of major brand beds and mattresses, including platform beds.
At Land of Sleep, we offer same-day delivery and financing with no money down. Get in touch with us today or check out our locations.